Modern 'state of the art' software
Our software is developed as the solution for companies and organizations that place the ID-Document or barcode at the center of their identification and access process.
You can use the information and data regarding the document, its holder, the checks performed and other details at your own discretion.
DOCVIEW STUDIO
With the ever-increasing needs in the field of identity fraud and the ability to quickly check identity documents, DocView Studio is the appropriate tool for you.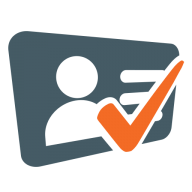 CHECK4ID
The answer to modern Identity verification, reading ID-Documents and Age verification. Quickly and easily, with your own mobile Android or iPhone.
DOCUSPECT
With powerful deep learning-driven OCR algorithms and advanced vision technology, you can inspect any type of identity document and perform security checks.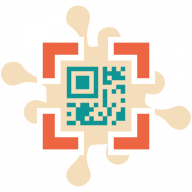 CHECKSCAN
Avoid queues for identification, checks and entrance by using CheckScan and quickly and easily check ID Document, age and the Corona QR Code.
OCR and NFC Engines
Advanced OCR and NFC engines with cryptographic algorithms for reading ID Documents
Unique Frontend
Our "Front-End" solutions immediately save on the often expensive development time.
Imaging & Decoding
Powerful Pre-Processing and Imaging algorithms in combination with illumination for successful readouts.
Output
Open architecture of the output ensures seamless integration of the required data.
Own development
ScanID develops all its software in-house.
This allows us to respond quickly to new standards, legislation, new developments and customized solutions.
ValidateDMx Is The Complete 2D Quality Validation System For Data Matrix ECC 200 Codes.
ValidateDMX is designed to work on all types of direct marking (DPM) and label marking applications.
ValidateDMx can verify and validate the Data Matrix ECC 200 code according to international standards including ISO-15415, ISO-16022, AES-9132A, ISO-15418, ISO-15438 and checks conform GS1, UID and UDI data structures.
Identity Checking In its Optimal Form
Scanactive introduces a totally new and modern way of checking and processing identity documents.
Whether you use a computer with an ID reader or your mobile phone, with a Scanactive account and the multi-platform application Check4ID you can easily read, check and process identity documents everywhere.
Adequate Age Verification
Quick age verification when selling age-related products.
Such as tobacco, lottery tickets and alcohol with our unique age verification software.
Download Software
Download our latest software releases, updates and add-ons.
For Docview Studio, Check4ID, Docuspect and Checkscan, etc.
Remote Identification
Avoid the risks associated with sending copies of identity documents.
In four steps, your customer can identify himself remotely with you safely and quickly.